LifeWay Church supports the local community in many different ways. These are a few of the ways LifeWay is currently involved in Federal Way. Contact the church office to get involved with any of these ways we minister to the local Federal Way community.
Daily Video Bible

LifeWay member Janelle Elms began this project several years ago. God has lain on Janelle's heart to reach those who have internet all over the world. Daily Video Bible is an online resource that walks you through the Bible in one year in audio and video format. The Daily Video Bible website also allows people to share their stories of lives changed because of God's Word. Daily Video Bible can be found at dailyvideobible.com.
---
Park at Dash Point Kids Klub
Beginning the fall of 2015 LifeWay branches out into an apartment complex to reach our neighbors and connect with kids. The Park at Dash Point Kids Klub is about giving kids a place to go on a Friday night right around the corner from their home that is a safe place and where they can get a meal and see the love of Christ shine through the hearts of ministry leaders James and Alisha Jamtaas.
---
Federal Way Coalition Against Trafficking

LifeWay Church supports this great cause. We support FWCAT and it's work for our community. The Federal Way Coalition Against Trafficking is a group of committed individuals that educates and engages our community so that each person can play a role in ending human trafficking. It will take a community effort to eliminate human trafficking – we invite you to join us. Visit FWCAT.org for more information.
---
Genesis Project

The Genesis Project exists to offer hope for a new life to young women leaving commercial sexual exploitation. LifeWay Church is proud to help support this cause that gives victims resources and hope to get back on a better road. Visit genesisnow.org for more information.
---
Healing Hearts
Healing Hearts is a ministry helping women deal with post-abortion issues. Sheila DeVries champions this local ministry, which involves a series of counseling and one-on-one discipleship relationships that help women through the long journey of recovery. Healing Hearts also has a men's study, and a youth study called "First Love." There are Healing Hearts studies going on all over the world.
---
The Open Table Mission

Open Table trains congregations and their members, through the Open Table Model, to form communities – called Tables – that transform their vocational and life experiences into tools our Brothers and Sisters in poverty can use to develop and implement plans that create change. The Open Table process is a catalyst for the collaboration of faith communities, government, universities, business and non-profits working through a shared purpose model to move themselves and their communities from a transactional relationship with our Brothers and Sisters in poverty to one of transformation.
---
Reach Out Homeless Men's Ministry

Since 2008 LifeWay Church has partnered with several other churches in our local community to house and feed homeless men in Federal Way. Reach Out is an official program of Catholic Community Services (CCS). It works in partnership to provide shelter, daily meals, and counseling to support homeless adults in Federal Way during the winter months as they move from the streets into more stable situations. LifeWay Church provides meals and lunches during the month of February each year. For more information about Reach Out, visit the official site or CCS's site.  If you know someone who is  in need of shelter, please call Catholic Community Services at (253) 854-0077.
---
Twin Lakes Elementary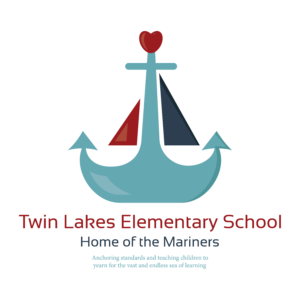 LifeWay Church has adopted Twin Lakes Elementary school in Federal Way. Each fall before school starts, there is a backpack drive to supply under-privileged children with new backpacks and all the school supplies needed to start their year off right. Fund raisers and general grounds clean up are other ways LifeWay ministers to the school and the people that work there as well as the children that attend. This fall LifeWay will begin a Kids Klub on site Wednesday nights at Twin Lakes Elementary. We will engage and encourage kids and learn about God all the while having fun. During the holiday season LifeWay donates full meals as well as gifts to families of Twin Lakes.