At LifeWay, we believe that God has called us to serve both inside and outside the walls of the church. By serving inside the walls, we build one another up and become more equipped to reach outside the walls.
In 1 Peter 4:10, Peter encouraged the church to understand that God has given each of us gifts and abilities that we can use to build one another up in Him.
Our goal is to teach, disciple, and worship with every follower of Jesus in every age group at LifeWay. By serving one another, we not only encourage and strengthen one another, but we allow God to develop our gifts and our dependence on Him.
Our model of serving Inside and Outside the Walls: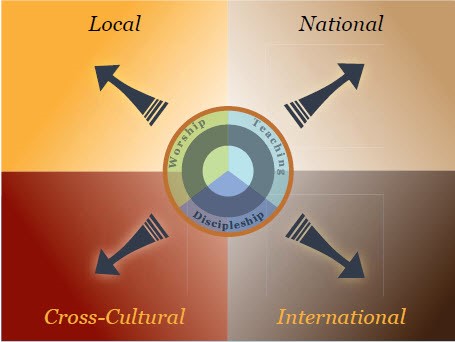 Here are some ways that you can connect with LifeWay Church by serving:
Sunday Mornings
Hospitality Team
LilVenture and Nursery
Greeting and Welcome Team
Kid Ministres
Kid Venture ( K-5th) on Sunday Mornings both services
Kids Klub on Wednesday Evenings
Special Kids Events and Summer Camps
Youth Ministries
Middle School Group on Sunday Mornings both Services
Middle School Youth Group on Tuesday Evenings
High School Youth Group on Thursday Evenings
Special Youth Events and Retreats
Adults and Community Ministries
Discipleship Group Leaders and Coaches various times and days
TAG Group Leaders quarterly throughout the year
Community Shepherds connecting and caring for people
Other Ways to Serve:
Worship Team
Meal Train
Facilities and Maintenance
Special Events
For more information on serving at LifeWay, please contact any of these Ministry Leaders our our Director of Community Life, Heather Althoff.